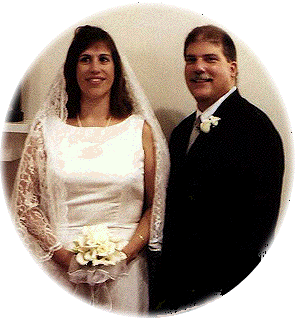 September 23, 2000
On September 23, 2000 at 2:00 pm Angela and Walter pledged their love for each other and were wed in the chapel at St. Bernadette's.

We would like to thank everyone for all your support and well wishes. We really would have liked to have invited all of our extended families and friends, but the logistics rapidly got out of hand. Please enjoy this web page with highlights of the event and rest assured that each of you were in our hearts on this special day. We are truly blessed to have so many wonderful friends like you!
View our online wedding album.
View our online guest book (Latest entry: )
---
Site modified:
Visitors: